INFINITE PATTERNS
GOOGLE ARTS & CULTURE

Fashion patterns and artworks made with artificial intelligence
Deep Dream is a computer vision program created by Google's Alexander Mordvintsev that uses a neural network to find and create patterns in images. The end result often leads to dream-like, hallucinogenic, hyper-processed images.

In 2018, we were introduced to it by Google Arts & Culture in Paris and were shocked to see a strong link between the machine intelligence outputs and our 10 years body of work on fashion pattern making:
Deep Dream Example
︎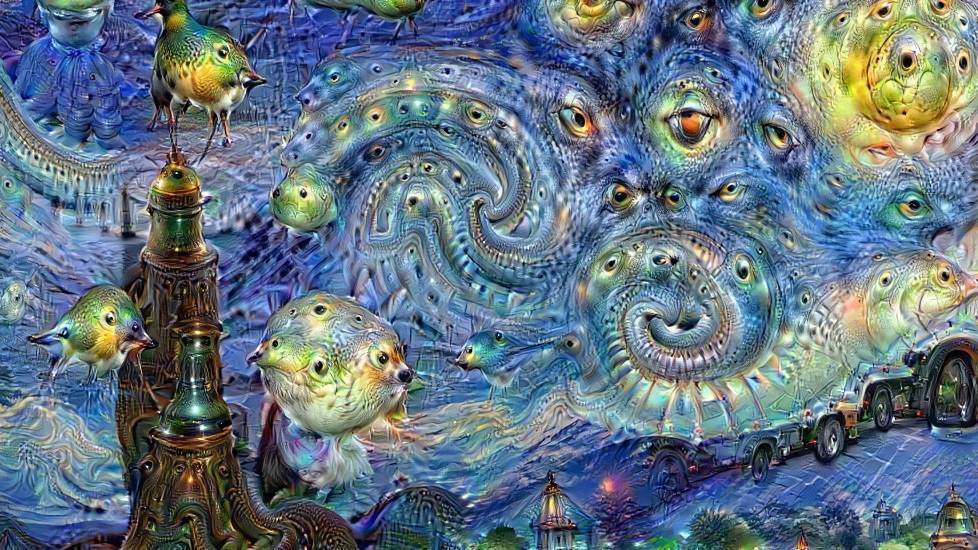 First row: Deep Dream patterns
Second Row: P&V body of work ︎
Google created a simple tool for us to play with. As Pinar&Viola, we curated the input and the iterations of the tool, to create hyper-aesthetic outcomes in the form of fashion patterns:
We then took these artificial neural networks outputs and created artworks:
We see artificial intelligence as a
natural next step in the progress of humanity. With this project, we wished to share the beauty that we see in A.I. with everyone.
The project was launched during Google's annual conference I/O in Mountain View, California in May 2019. Now,
the tool Google made for us is public
for everyone to experiment with!